by guitardoorAugust 9, 2021
https://guitardoor.com/birmingham-blues-legend-ritchie-dave-porter/
Birmingham is cited for numerous Musical Phenoms and holds as Home for Ritchie Dave Porter the Birmingham Blues Legend. It's hard to buy something for a man who has everything. In Ritchie's case, it's hard to say more positive accolades than he already has been given. However, I am going to add another voice to the Choir.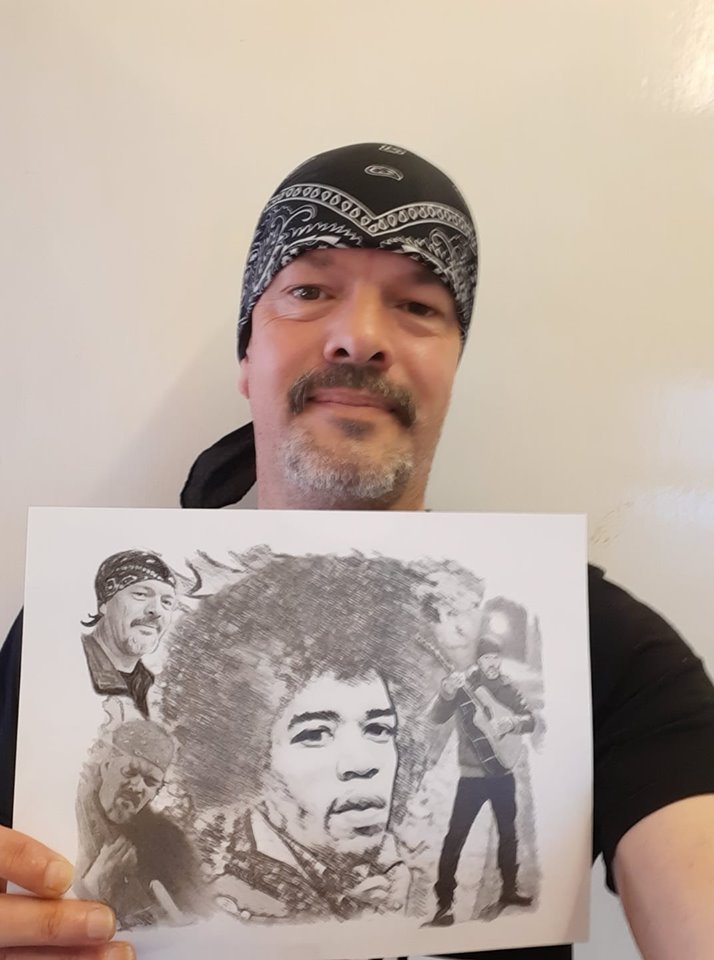 I knew instantly just by two songs into the latest project we not only had a love for the Telecaster but we also play diverse styles of guitar and that's the mark of a musician. Some people learn to play in an academic sense and there is not any Negative to that. However you have players of any chosen instrument, but a Musician is a different animal by the Origin of the word muse. There's a magic there, Mr. Porter is tapped into the Muse. I myself as "Jimmy Fleming" 30 plus years as the guitarist professionally am an odd duck. When I hear a player who is better than me I get excited, not jealous or cynical. Ritchie sure stirred some excitement.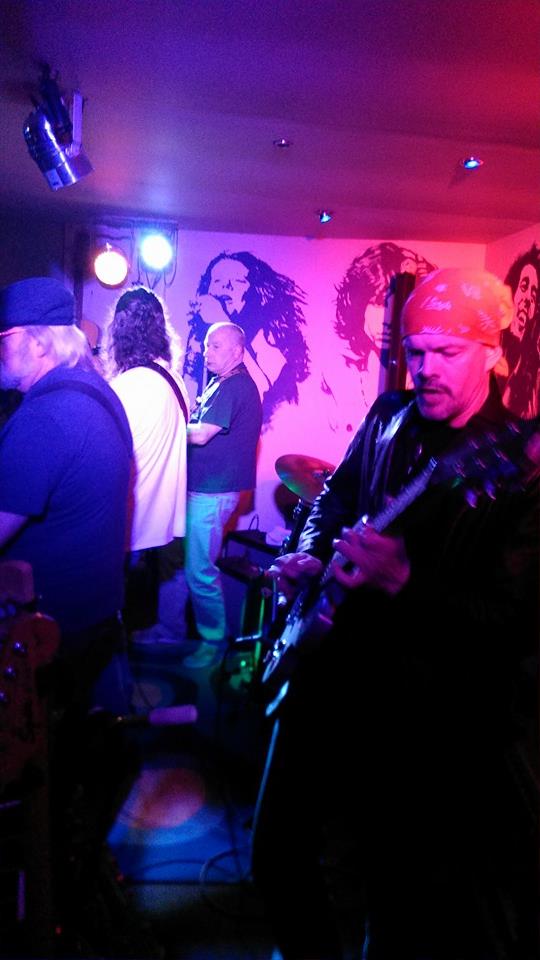 BECOMING A BIRMINGHAM BLUES LEGEND
On the Subject of Birmingham, he relayed " I was born in Marston Green in Birmingham UK on January 18th, 1970. Birmingham is home to half of Led Zeppelin and all Black Sabbath and before the epidemic was thriving blues and Hard Rock City. Hopefully, things will return to normality once the epidemic is over as gigs and festivals were obviously canceled but will slowly resume."
WHAT PEOPLE SAY ABOUT THE BIRMINGHAM BLUES LEGEND RITCHIE DAVE PORTER
'King of minimalist Blues with plenty of feels '-Get Ready to Rock! Radio, Pete Feenstra
'Ritchie Dave Porter is one of the finest Blues Rock guitarists to come out of Birmingham UK. Power, control and an instinctive emotional touch '-Rock Radio UK, Trevor Hazel
'There is no doubt about it, Ritchie Dave Porter is prolific, giving us a constant stream of high-quality guitar work that is outstanding '-Blues In the South magazine, Ian k McKenzie
'Ritchie is not afraid to mix his Blues with jazz and rock and even Spanish influences and plays a sparkling guitar'-Blues magazine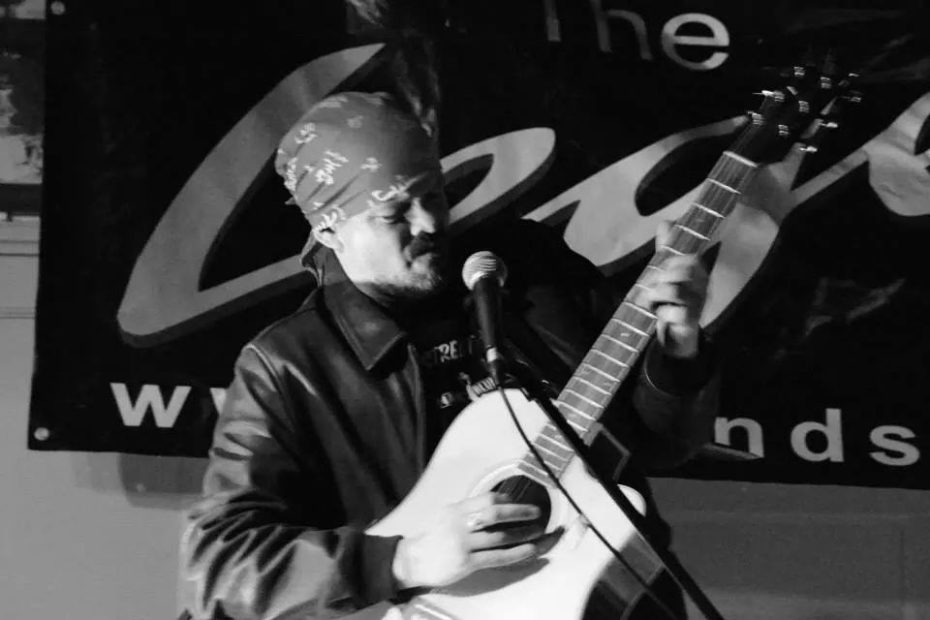 He is such a player that that thing many of us dream and froth at the mouth over, the "Endorsement Deal" came to knock on his Guitar Door as well. "Eko guitars Italy asked me to be an official Endorsed Artist as I play Eko dreadnought electroacoustic when I play acoustic so I still endorse their acoustic guitars to this day. I first bought an EKO due to Jimmy Page using an Eko acoustic in the 1970s on some Led Zeppelin performances live and in the studio. The page will always be a huge influence as is Stevie Ray Vaughan and Jimi Hendrix and Carlos Santana and Johnny Winter.
In addition to the EKO Gear wise…"At present, I have recorded Blues, Blues Jazz, Blues Rock, Hard Rock using electric guitars mostly Telecasters, and also released acoustic blues records although I rarely play acoustic these days as I love playing my Telecasters so much as they feel perfect to play and have that classic tone. I do not use foot pedals at all just a Telecaster through a Marshall amp ."
When speaking to new Players or players looking advance forward in the new days we live in He Imparted " I would encourage new guitar players to play from the heart and master rhythm guitar playing before learning how to play solos.A new player should listen to Blues guitarists and understand pentatonic scales and play with feel and soul not go for speed as speed is great but feel and soul is more important otherwise it is soulless.'
Talking the Jam of the Magic Lamp " If I could jam with anyone it would be Jimmy Page for sure I love his style, tone, and eclectic versatility, he was one of the innovators and an excellent electric and acoustic guitarist. If Page and I jammed it would be one hell of a Blues jam for sure."
Now Ritchie is not alone in his endeavours and is well pleased to have a Partner in music Enter Debra Susan. " I invited Debra for coffee and played her the rhythm guitar part and riffs to what became our first single "One Hell Of A Ride" and Debra immediately impressed me, singing incredibly and wrote the lyrics right away. It was a magical meeting and we ate now a blues and rock duo and in a romantic relationship so musically and personally we are very happy, creatively and romantically." " Debra and I are opening the forthcoming John Bonham A Celebration 2 Festival on Saturday 25th September and as we are huge Led Zeppelin fans it is an absolute honour to open and perform at this Rock Festival in John Bonham's hometown of Redditch."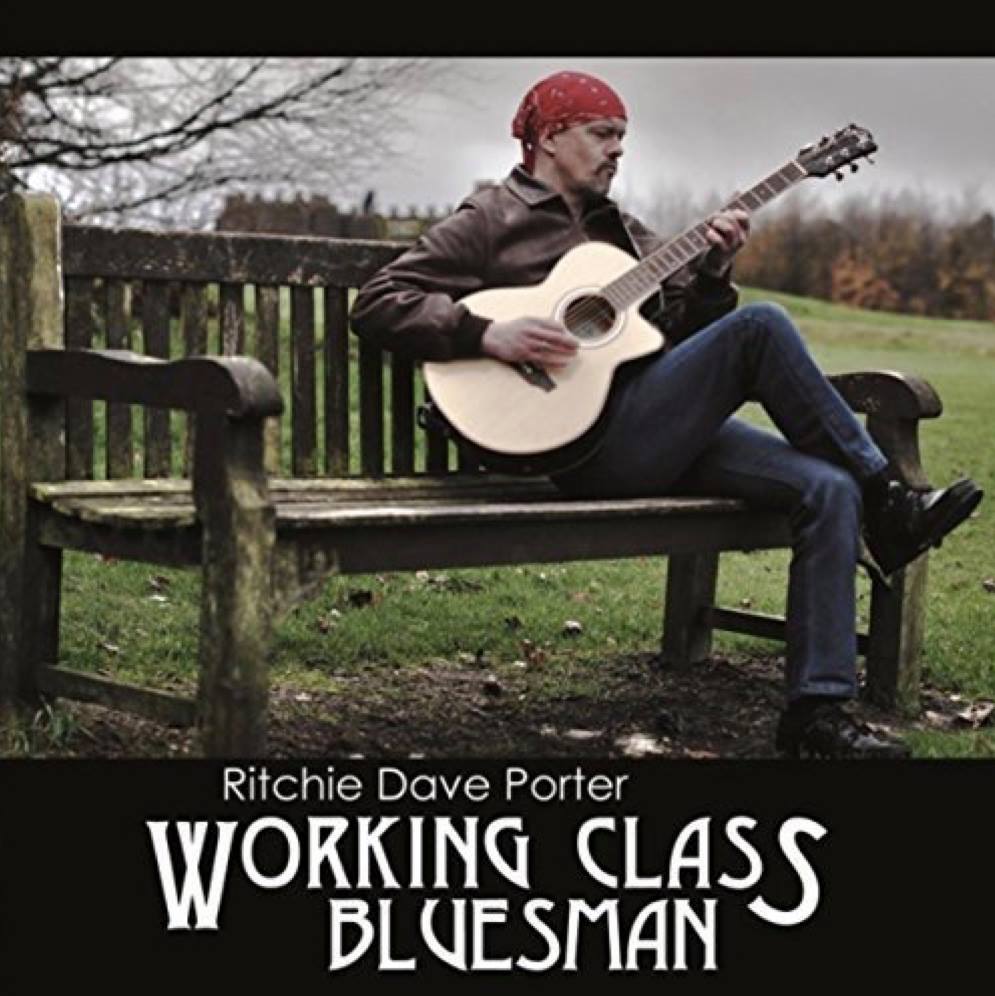 The latest of Richie Dave Porter's work is a set of 6 singles with Debra and Producer Michael Tingle. What I heard made me go back in thought yet again to Music Being Art on the Canvas of Silence. This Gentleman uses every hue of color. He is not a "one-trick pony" and he is, as I've discovered lately of The Guitarists in the U.K., just a real good-natured fellow. If we can have a Pandemic, I want one of Humility and equal respect. They have it across the Pond.